Inspo Monday on a Tuesday
We were woken up this morning around 5.00 am by something knocking around in our storeroom. Well, not exactly in the storeroom, but trying hard to get into the wall cavity. A possum. We complained about it for a while and then the Accountant got up and banged at the walls, hoping to put it off. He had to do this twice – possums are stubborn!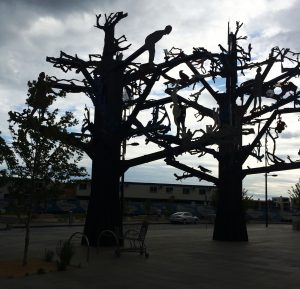 This whole story has nothing to do with today's writing inspiration. The only word I could use as a segue would be stubborn and that would be pushing it. However, I'll give it a go. Some poems are stubbornly one sentence. No longer.
This week write a one sentence poem. Think carefully where you put those line-breaks and question every punctuation mark. How hard can it be? One sentence!
---
2 Responses