Wild and Woolly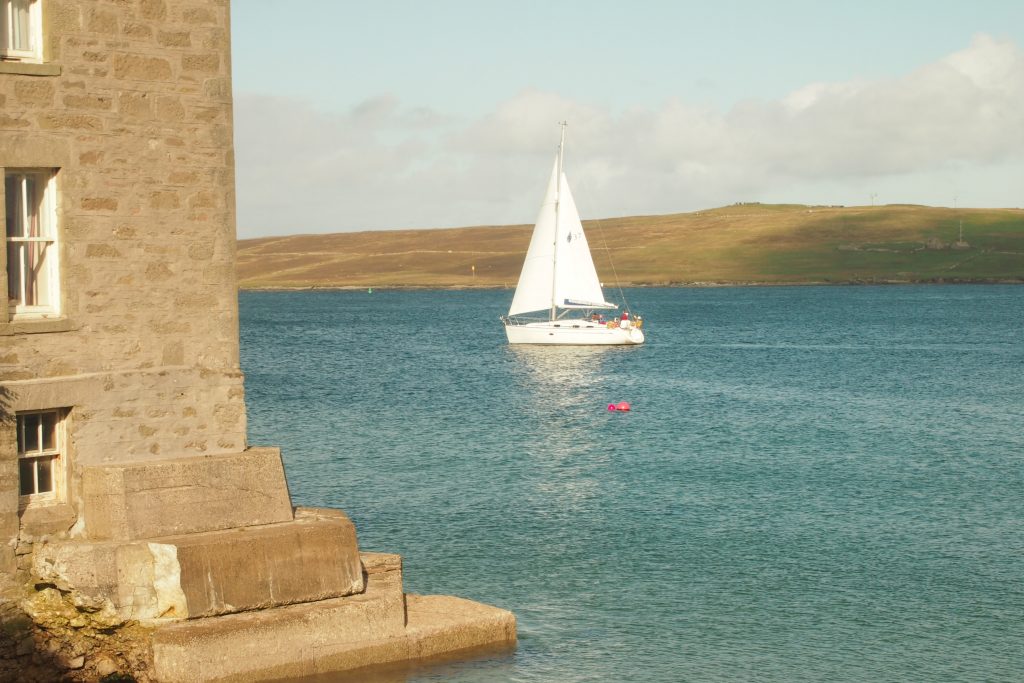 I've wanted to go to Shetland Wool Week ever since I first heard of it – which I think would have been in 2013, when I first went to Shetland. As a long-time attender of Bendigo Sheep and Wool Show, the thought of a week doing woolly things excited me. So, when Helen took off to Glasgow, I hatched a plan so cunning you could stick a beanie on it and call it a knitter….it did no harm at all that this neatly coincided with Clifden Arts Week where I donned my Beat beret and turtle neck sweater to read poetry both at Clifden and Galway.
Before I left Melbourne I booked up two classes only –Quotidian Colourwork with Felicity Ford and Enamelling with Shetland jeweller Helen Robertson.
When Felicity's book, Knitsonik was first reviewed, I bought a copy – the notion of turning small bits of my ordinary world into fair isle patterns was intriguing, even though I didn't really knit fair isle. I'm always interested in learning more about colour, so the book sat on my bedtime reading pile and I often looked at it in the same way you might look at an art book before sleep, enjoying the pictures and not really taking in the information.
I had a hunch I'd get more out of an actual workshop and I was right. I was probably the only person in the workshop who had not tackled two-handed two-stranded knitting, but I persevered with my clumsy method and I loved the shapes and colours that were inspired by Sturt's Desert Peas. We were asked to bring a photo or an object to the workshop and I'd taken numerous photos of this Australian wildflower in the Pilbara desert when I'd been working there as a writer in schools in July. It seemed perfect to take this photo to a workshop in Shetland. When I was in Pilbara, it hadn't rained at all for four and a half months. When I was in Shetland, there was rain practically every day!
I'm now determined to continue with my pattern and create something that will always remind me of that 5 hour trip from Port Hedland to Newman, where even the corellas were dusty with iron ore.
I did enamelling waaaay back when I was a youngster and my mother still proudly wears the brooch I made her. I loved the idea of making buttons!
Buttons are often the most expensive part of any garment I make. And, it's often hard to find exactly the right button. So, when I saw that Helen Robertson was including buttons in her enamelling workshop, I was in.
I was not disappointed. (In fact, I'm seriously thinking of buying a kiln, if I can find one at a reasonable price.) The thing with the enamelling is that even if you made a mistake – and I certainly did on my small buttons by enamelling the good side first – the outcome is not a disaster. As a result of my over-cooking, part of my buttons are blackened. Would anyone else realise this was not a design feature? Probably not, unless they'd also done the course – even the mistakes were pleasing!
A lot of the wool week happens at The Hub – a space in the Shetland Museum that is set aside for knitters to gather, drink tea and eye off knitwear. It was a splendid place to knitwear watch – so many beautiful garments, so many flying fingers and so much discussion about patterns, yarns and designing. I ran into an American woman called Lily, a beekeeper, who was checking out the noticeboard at the same time I was – she convinced me to sign up to Nan Smith's Lace Sampler Knitting Class. There were only four participants enrolled, she said, so we'd all get individual attention. That was enough to sell it to me!
Nan Smith was born in Shetland and, like so many islanders, moved away for a number of years before returning home. She certainly did give all five participants individual attention as we worked our way through a number of patterns from the more familiar easy shell pattern to the dreaded, but pretty ring pattern.
That pattern caused all of us grief. It was Row 2 that did us in. There was a change of rhythm in this row that made it incredibly difficult to get right. I can't remember exactly how many times I pulled my knitting out, having failed again at Row 2! After that, the little cockle shells (K 15 tog. What?) were a treat.
There was something absolutely luxurious about taking the workshops –  all day to sprinkle powdered glass on copper in interesting designs? Yes, please. Half a day to pick and choose shades of desert colours and draw rough shapes on grid paper? Don't mind if I do. A day, with the wind and rain blasting outside, to sit snugly – but not smugly – tackling lace knitting. Thank you, I'll have that, too.
After the days doings, Helen and I went back to the house we'd rented through Airbnb, prepared a meal and sat and knitted some more. One day we went on a trip to Whalsey, met a fellow Australian, David, a crocheter and, incidentally, saw one of the most beautiful and finest handspun and handknitted lace shawls I have ever seen.
Another day we walked to Clickimin Broch via the headland, past what surely must be one of the windiest golf courses in the world and had lunch at a café right on the shoreline.  As we ate crab bagels, birds dove into the sea after their own lunches.
In between all this were little flurries of shopping, of course. Impossible to visit Lerwick and not go to Jamieson and Smith and Jamieson on the main street. Impossible to see all the Fair Isle at Whalesy and in the museum at Lerwick, let alone on the other knitters and not hanker to make something approaching equal beauty.  So for my next knitting project – welcome fair isle! But now I have to lie down and recover….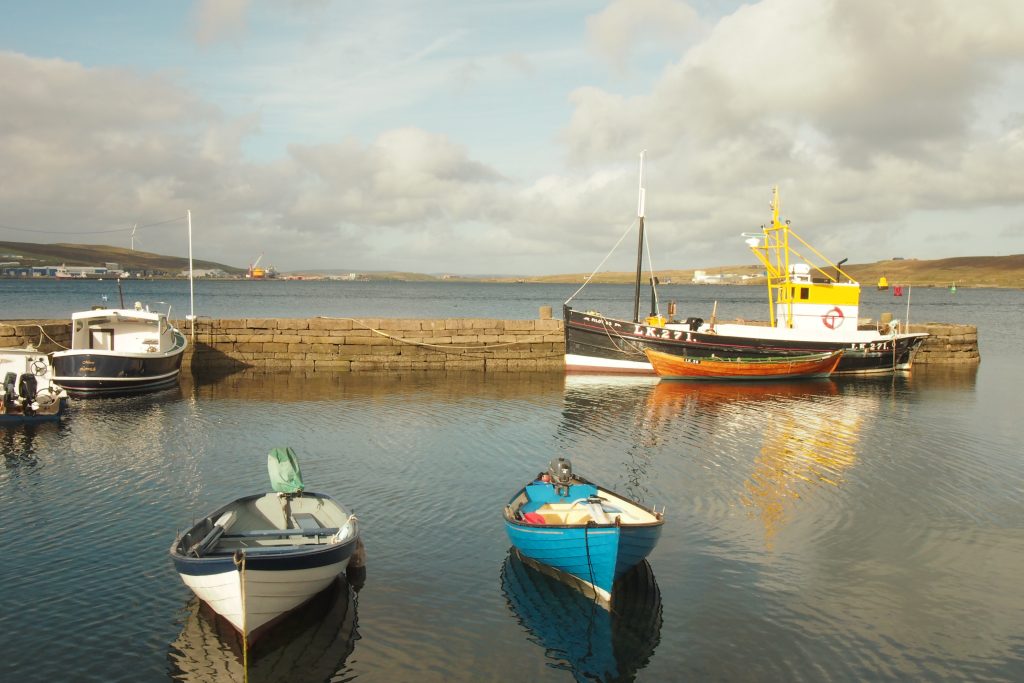 ---
2 Responses